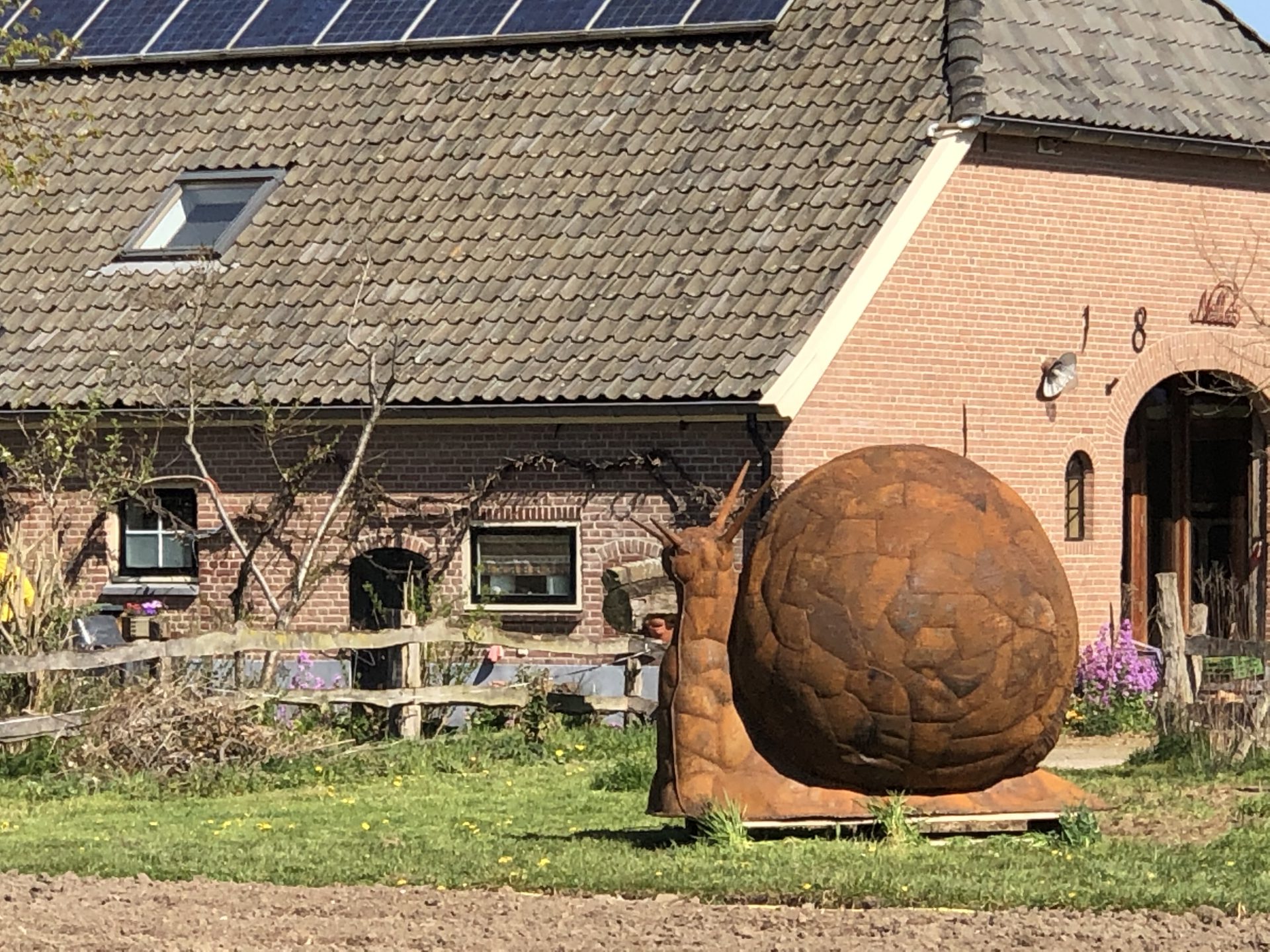 At our centre for local food Nelles, we introduced the symbol of the Slow Food movement in our organic garden
The snail is designed in cooperation with Shona Art Gallery in Germany and artist Ray Chataira from Zimbabwe, a very special artist. The sculpture is made of used material, like old barrels in Zimbabwe. We are very happy with this big snail. So now the symbol of the Slow Food movement is also physically present at our centre, where we want to inspire people for Good, Clean & Fair food.
The snail was chosen as a symbol by the Slow food movement, because it moves slowly, calmly eating its way through life. It also happens to be a culinary specialty in the area around the northern Italian town of Bra, where the Slow Food movement was born.
You want a giant snail as well?
Send us an email and you support not only an artist in developing Zimbabwe but also help to realise a local food garden in Zimbabwe. As part of the deal you support the ambitious challenge from the Slow Food movement to create 10,000 gardens in Africa. Helpful, because the situation in Zimbabwe was already worrying and now with Covid-19 even more. So every help is welcome!
Food gardens in African schools and communities means not only raising awareness among young generations about the importance of food biodiversity and access to healthy, fresh food, but also training a network of leaders aware of the value of their land and their culture who can serve as protagonists for change and the continent's future.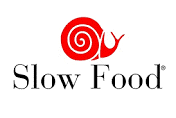 Slow Food is a global, grassroots organization, founded in 1989 to prevent the disappearance of local food cultures and traditions. Slow Food believes food is tied to many other aspects of life, including culture, politics, agriculture and the environment. Through our food choices we can collectively influence how food is cultivated, produced and distributed, and change the world as a result. Since its beginnings, Slow Food has grown into a global movement involving millions of people in over 160 countries, working to ensure everyone has access to good, clean and fair food.
At Nelles we are inspired by the Slow Food movement and help to develop sustainable food chains in our region, involve the community and especially students. We are actively engage in the dissemination of knowledge and converting this knowledge into economic and societal value, by publishing books about food of our region, start projects with entrepreneurs, schools and 'just do it' at our small farm.